I prefer the Slimjet browser over other web browsers:
Fast and responsive: Slimjet is known for its fast browsing speed and responsiveness, which makes it a popular choice for users who value efficiency and productivity.
User-friendly interface: The browser has a clean and user-friendly interface that makes it easy to use even for people who are not tech-savvy.
Customizable: Slimjet allows users to customize various settings and features according to their preferences. This means that users can personalize their browsing experience and make it more efficient.
Privacy and security: Slimjet offers various privacy and security features such as ad-blockers, anti-tracking, and anti-phishing tools that make it a popular choice for users who prioritize their online safety.
Compatibility: Slimjet is compatible with most operating systems, including Windows, macOS, and Linux, which makes it a versatile option for users who switch between different devices.

And most of all it gets a similar bookmarking system af Firefox: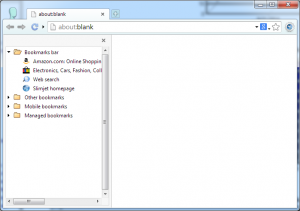 Overall, people may prefer Slimjet browser for its speed, user-friendly interface, customization options, privacy and security features, and compatibility with various operating systems.